Benefits Of Walnuts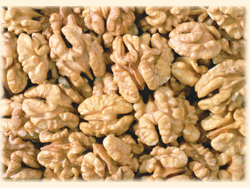 The high ratio omega-3 fatty acids in walnuts reduce the heart disease, diabetes, high blood pressure and clinical depression.
Walnut consuption reduces blood cholesterol levels and also to prevent irregularities in heart beat.
Provides protection from the types of cancer, strengthens the immune system. According to the ratio of bad cholesterol, increase good cholesterol helps.